YAY!!! My favorite writer neighbor has a new book out today! Oh and I get her back her tomorrow too for her other book, LOL so we're just full of awesomeness. But, let me show you some goodies, because this series is freaking fantastic!! :)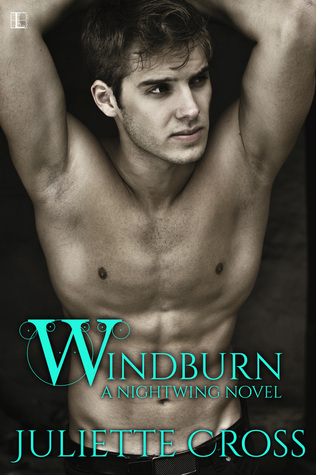 Genre: Urban Fantasy Romance/New Adult
Publisher: Kensington Publishing/Lyrical Press
Date of Publication: February 3, 2015
Cover Artist: Renee Rocco
In the Gladium Province, the boundaries between humans and Morgons, the dragon-hybrid race, continue to blur as a new generation surrenders to long-forbidden temptation…
Sorcha Linden does whatever she wants whenever she wants, and no one can stop her. Least of all a man. After all, they're good for only one thing—warming her bed. But then she meets Lorian, brother of Lucius Nightwing. Seductive and iron-willed, Lorian is determined to melt her emotional defenses—and warm her rebellious heart.
The beast within Lorian longs to cage Sorcha and mark her as his own. Forever. Yet the man within also longs to protect her. When a stalker starts leaving Sorcha suggestive gifts with cryptic messages bearing an ancient blood cult symbol, Lorian's dragon side takes over. With her life at stake, Sorcha can no longer deny the love they share. But when evil tracks her into the night, will she be too late to claim it?
Throughout our discussion, Lorian hadn't said a word. He tapped his forefinger on the glass-top table, an agitated movement. There seemed to be a consensus of agreement, whether he liked it or not. Finally, he stood and spoke, but not about the name.
"Ground-breaking for the site is tomorrow at ten in the morning. I expect you all there as news teams will be covering it. I expect everyone on time." A malicious glare at me. "Dismissed."
Willow and Belka gave each other a questioning look, obviously wondering how our first meeting lasted all of ten minutes. Like soldiers, we fell out toward the door. Fast.
"Ms. Linden. I'd like a word with you." Hard, grating words.
I swiveled, catching Fallon's sympathetic smile as he passed. Marching back, I stood in front of Lorian. He said not a word, hard gaze meeting mine, towering above me. Knowing he wanted privacy, Willow closed the door behind her.
I waited, back straight, chin set at a defiant angle. I only came to the top of his chest, but it didn't faze me in the least. I imagined what it would be like to be covered by all of that hard muscle. His biceps and forearms flexed from tension. Rather than frighten, I longed to trail my fingers up them to see if he would relax under my touch.
"Ms. Linden, you came highly recommended, but don't think because your best friend is married to my brother I will be lenient with you. I expect my employees to be on time, every time. Not one minute late. Not two seconds late. Am I clear?"
I bristled. "Crystal. Am I dismissed, Mr. Nightwing?"
Oh, yes. He caught the slight dip, the edge of sarcasm and defiance leaking into my voice. Big boy didn't like that. A wonderful shiver rippled down my body.
"Be sure you take a shower before you show up for work."
"I can smell a man on you." He leaned forward, fury lining his face in hard edges. "And I can smell everything you did with him last night." Steely, steely words. Oh, he was so pissed.
I'd forgotten about ultrasensitive Morgon senses. Oops. I opened my mouth to make a snarky remark, but what could I say? He was right. And though it was none of his business, I still didn't want Lorian knowing I'd had sex last night. Oh, hell. Nor did I want the rest of the damn team knowing. No wonder the men were looking at me as if they knew a secret. I'd just broadcasted to the lot of them my extracurricular activities. Heat flared in my chest as embarrassment swept through me, a sensation I rarely experienced. My attempt to transform going-out Sorcha into professional Sorcha this morning did no good, because they still knew I'd recently stumbled from another man's bed. A flush of heat crawled up my neck.
"My private life isn't any of your damn business, but I'll be more sensitive to your animal senses in the future."
"My animal—?" he stammered. His eyes narrowed, jaw clamping shut.
"Why don't you just stop sniffing around me?" He didn't retreat when I edged into his personal space.
"Trust me. If I could toss you out the door, I would."
I tilted my chin higher, a clear challenge to Lorian. I tucked a loose curl behind my ear. His intense gaze followed my hand, lingering on my cheek before landing on my lips. I moistened them. Lorian's whole body jerked as if he'd been slapped. Wild eyes captured mine.
"Be at the building site at ten sharp. Don't be late or you'll regret it."
I leaned over to grab my portfolio and bag, my breasts nearly brushing his arm, but he moved just in time.
I whispered my response. "I'm shaking all over, Mr. Nightwing. Something makes me want to be late so I can see what kind of punishment you'd have in mind." I shocked him into silence, then gave him my best bedroom smile. "But I'll be a good girl." I swished toward the door, feeling his eyes following every sway of my hips. "For now."
My Review

I really really love this series!! Book one started with SoulFire. And no, you don't HAVE to read it, BUT you SHOULD! Because it's awesome. Though if you wanted to jump in with this one you really would be fine. So, this is a wonderful world created where humans live with dragon shifters. Except they stay half dragon all the time, with wings, holy HAWT piece, and there's no need to shift, because they already have the coolness going on. LOL There's a lot going on, but mainly this one is trying to get more humans and dragons to tolerate and work together. Sorcha is Jess's best friend, so we see Jess and Lucian again YAY!! Morgons, aka the dragons, are building a new club that will cater to both races and Sorcha is gunna help Lucian's brother, Lorian, make it awesome. I totally wanna go here by the way!!

Sorcha is literally a no crap kinda girl. She uses her sex appeal to get her way and she uses her brains to make things happen. She's gorgeous, she's hilariously sarcastic, and she's got the hots for Lorian, except he's not making it easy. I love that she is crude and says what she means and she'll grab you by the balls, seriously. LOL

Lorian is alpha male, strong, silent, HAWT, and seriously wants to put Sorcha in her place. Not just under him either. He wants her to open up and not just use her looks. I LOVED him. I knew I would, but he turned into a big softy :) And he found a way to get what he wants and help Sorcha get what she NEEDS. :)

So other than working together, there's a new danger, someone is stalking Sorcha and it's also going to endanger a lot of human woman, and many Morgons. Things are getting serious and this is only the beginning. I LOVED the writing. It's magnificent and I think the world building is brilliant!! The plot is fast paced and leaves you wanting, NO NEEDING, more. I absolutely cannot wait, must have, absolutely GIMME GIMME book three, ASAP. This is a wonderful new world of Dragons and I for one will purchase every book from now on! 5 WINDBLOWN PAWS!! :) OOOH and I have some predictions for the couples in the next book, or two :) I'll have to wait and see!


Juliette calls lush, moss-laden Louisiana home where the landscape curls into her imagination, creating mystical settings for her stories. She has a B.A. in creative writing from Louisiana State University, a M.Ed. in gifted education, and was privileged to study under the award-winning author Ernest J. Gaines in grad school. Her love of mythology, legends, and art serve as constant inspiration for her works. From the moment she read JANE EYRE as a teenager, she fell in love with the Gothic romance--brooding characters, mysterious settings, persevering heroines, and dark, sexy heroes. Even then, she not only longed to read more novels set in Gothic worlds, she wanted to create her own.
3 ebook copies of Windburn
a Rafflecopter giveaway