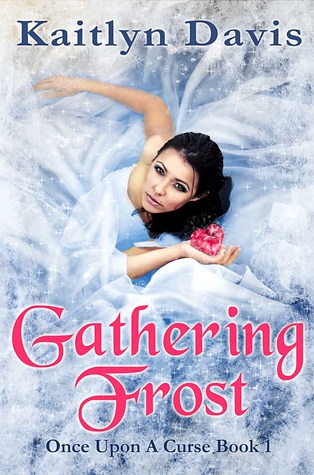 Will his kiss be enough to revive her frozen heart?

Once Upon A Time meets La Femme Nikita in GATHERING FROST, a dystopian romance from bestselling author Kaitlyn Davis that reimagines the classic fairy tale of Sleeping Beauty.
Jade was only a little girl when the earthquake struck. Before her eyes, half of New York City disappeared, replaced by a village that seemed torn out of a storybook. Horses and carriages. Cobblestone streets. A towering castle. And, above all, a queen with the magical ability to strip emotions away.
Ten years later and Jade has forgotten what it is to feel, to care...even to love. Working as a member of the queen's guard, she spends most of her time on the city wall staring at the crumbling skyscrapers of old New York. But everything changes when the queen's runaway son, Prince Asher, returns. Jade is tasked with an unusual mission--to let the Prince capture her, to make him trust her, and then to betray his secrets to the crown. In return, she'll earn her freedom. But life outside the queen's realm is more than Jade bargained for. Under Asher's relentless taunts, her blood begins to boil. Under his piercing gaze, her heart begins to flutter. And the more her icy soul begins to thaw, the more Jade comes to question everything she's ever known--and, more importantly, whose side she's really on.
My Review

Holy CRAPTASTIC GOODNESS!!!! Ok, so I never really was one to enjoy the Sleeping Beauty thing. Or Snow White. Or kinda any of em. I mean, who wants to sleep all crazy and have someone kiss you with morning breath. HAHAHAHA Ok, I'm a little nutty BUT this story if FREAKING FANTASTIC!!! This is a twisted, modern, awesome rendition and retelling of Sleeping Beauty. You see, 10 years ago, the magical world of Kardenia popped up in the middle of New York City during an earthquake.

So Jade is a little girl when the earthquake hits. And when the Queen pops up and looks at Jade, she literally runs with open arms. But the Queen is not a nice princess like Jade thought. She's the Ice Queen, and she kidnaps Jade, throws her in prison, and then enthralls her and turns her into a fighter for her guard. Jade's an excellent soldier and guard. And she's all about fighting. People are all the same, lacking feelings. Sure they have different jobs, but it's not really what they care about. And Jade doesn't care either, except that she's the best fighter. Until she fails- against the Prince. You see, Asher has been the Ice Queen's runaway problem, she needs him back, so everyone knows he's wanted number 1. And when Jade meets him, accidentally, and he saves her life after besting her, she lets him go, which leads the queen to give Jade new missions. Let Asher kidnap her and become his friend. Betray him, bring him home to the queen. Well that's all nice and all, except things are really different when Jade leaves the Queen's realm of magic. Jade is quite amazing. I mean, first she's bad ass. She can run, fight, shoot, and whip some booty better than most. Then, she leaves and some feelings and memories return and then it's all chaos from there. LOL I LOVED Jade. You see, she's sleeping beauty, but not the pretty girl who needs rescuing. She's gunna lead the damn rescue mission herself, thank you very much.

I loved Asher, and especially Maddy. The secondary characters are important, but not nearly as much as Jade, at least to me. I loved Asher's noble and honorable sense. He was willing to give the ultimate sacrifice to save people he didn't even know. And as he's learning to get to know Jade, just based on a hunch he has, he is also falling for her. Well there's some damn fine little plot twists thrown in there with magic and friendship, and love. And high five to the outcome. And way to drop my jaw at the end of the book. I look forward to seeing where Jade is going to go with Asher after that little bomb got dropped.

The writing is flawless as always and I must say, way to take a classic and make such a creative and wonderful twist to it. I love when retellings are done well, and this is way beyond well. I seriously almost learned to kick ass from reading Jade's POV. LOL And I cried with the picture wall. And I can still feel the cold that touches everything. Like burr. The world building is so amazing. It's well thought out and it unbelievably magnificent. I seriously couldn't put it down. Wait I never actually put it down. I started and finished in one sitting because it's just that good. This one is a MUST READ. Please go get your copy because you won't be disappointed and I absolutely MUST HAVE book two, which I am learning in going to connect with this one as a retelling of Beauty and the Beast!! :) YES!!!!!! so, 5 ASS KICKING PAWS!!!
Kaitlyn Davis ~ Author
Kaitlyn Davis is the bestselling author of the Midnight Fire series, a young adult paranormal romance, the A Dance of Dragons series, a young adult epic fantasy, and the Once Upon A Curse series, a young adult dystopian fairy tale.



Kaitlyn graduated Phi Beta Kappa from Johns Hopkins University with a B.A. in Writing Seminars. She's been writing ever since she picked up her first crayon and is overjoyed to finally share her work with the world. She currently lives in New York City and dreams of having a puppy of her own.

If you have any questions for her--about her books, about scheduling an event, or just in general--you may contact her at: KaitlynDavisBooks@gmail.com

Be sure to sign up for Kaitlyn's New Release Newsletter to receive email notifications each time she publishes a new book! Every four months, a subscriber from this list is chosen to win a free signed paperback copy of any one of Kaitlyn's books! Sign up now to enter :)
Book Giveaway For Gathering Frost (Once Upon A Curse #1)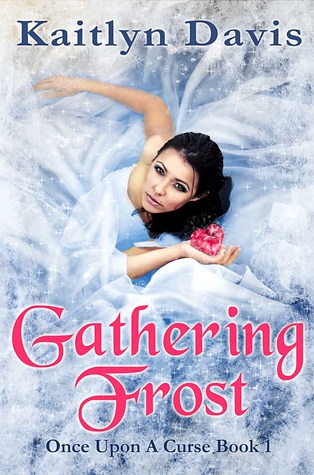 Giveaway dates:

Jan 12 - Apr 12, 2015
2 copies

available,

735 people

requesting
Giveaway #2!! I also can't help myself, I totally wanna give a copy away! I think this book is so awesome that I want to give someone this book from me!! So enter here!
a Rafflecopter giveaway
Midnight Fire
From bestselling author Kaitlyn Davis comes a paranormal romance perfect for fans of Twilight, The Vampire Diaries, and Buffy The Vampire Slayer.
Kira Dawson has the power to burn vampires to a crisp. The problem is, she doesn't know it yet. The even bigger problem is, she's dating one.
When Kira Dawson moves to South Carolina, she meets Luke, a blond goofball who quickly becomes her best friend, and Tristan, a mysterious bad boy who sends shivers down her spine. Kira knows they're keeping secrets, but when she discovers Tristan's lust for blood and her own dormant mystical powers, Kira is forced to fight for her life and make the heartbreaking decision between the familiar comfort of friendship and the fiery passion of love.
"The writing is effortlessly mind blowing. I could not put this entire series down. Once you're hooked, you won't either because it'll eat you up not knowing what happened! And then you'll pick a team like I did and you'll fall in love with all the characters and you'll want all the bad guys to die horribly! Just trust me when I say it really is your loss to miss out on this series! It's a blaze of glory!" - Happy Tails and Tales Blog
"I love and hate how fast of a read this was! I love it because I couldn't get enough of of it and hate it because once I finished I wanted more!" - I Just Wanna Sit Here And Read
"The only downside to this series, is that it ended. But the ending was beautiful." - My Seryniti
Click here to learn more and for purchase links!
A Dance of Dragons
GAME OF THRONES meets GRACELING in a new young adult fantasy by bestselling author Kaitlyn Davis. Told in alternating male and female perspectives, THE SHADOW SOUL has been hailed as "an amazing start to a new series that is going to have people of all ages wanting so much more." (Happy Tails & Tales Reviews)

When Jinji's home is destroyed, she is left with nowhere to run and no one to run to—until she meets Rhen, a prince chasing rumors that foreign enemies have landed on his shores. Masquerading as a boy, Jinji joins Rhen with vengeance in her heart. But traveling together doesn't mean trusting one another, and both are keeping a deep secret—magic. Jinji can weave the elements to create master illusions and Rhen can pull burning flames into his flesh.

But while they struggle to hide the truth, a shadow lurks in the night. An ancient evil has reawakened, and unbeknownst to them, these two unlikely companions hold the key to its defeat. Because their meeting was not coincidence—it was fate. And their story has played out before, in a long forgotten time, an age of myth that is about to be reborn…

"The writing is flawless. The story and plot line, and plot twists, had me captivated and enamored for the first words. I couldn't put this book down for anything, and I absolutely cannot wait for book two. The world building is amazing. I feel like I can feel the spirits when Jin speaks of them. And I can feel the fire on my skin like Rhen. And the secondary characters are just as great as the main characters…It's an amazing start to a new series that is going to have people of all ages wanting so much more." - Happy Tails and Tales
"One word to describe this book: intense! Everything from the battles, to the secrets, to the descriptions of the characters and scenery, are all incredibly intense. This book had me biting my nails, stomach tided in knots, and completely entranced til the last word. The synopsis hints at a story full of adventure, danger, and secrets. That's exactly what this book delivers, along with a good dose of humor, breathtaking descriptions, and wonderful characters."
- Desert Rose Reviews