Deviate The Light Key Trilogy by Tracy Clark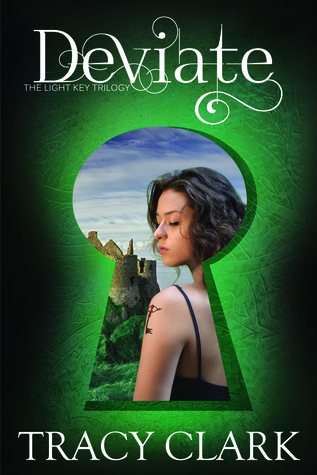 Title: Deviate (The Light Key, #2)
Author: Tracy Clark
Genre: Young Adult Paranormal
Length: 400 pages
Release Date: March 2015
Print ISBN: 978-1-62266-523-5
Ebook ISBN: 978-1-62266-528-0
Imprint: Teen
Tormented after a daring escape, Cora Sandoval must find a way to stop the Arrazi from murdering innocent people and from violating, using, and killing the Scintilla for their powers. She must also accept one bitter betrayal: Finn Doyle—the Irish boy who has both a piece of Cora's heart and soul—is Arrazi…
On the verge of extinction and sought by those who would either consume or destroy them, Cora and the remaining Scintilla survivors must solve the mystery of The Light Key. If they fail, the truth will stay buried forever and mankind will pay the ultimate price.
No longer will she hide.
No longer will her loved ones be hunted.
And she will have her vengeance…even if she shatters her heart in the process.
Books in The Light Key trilogy by author Tracy Clark:
Book one: Scintillate
Book two: Deviate
Watch for the third book in the series ~ coming 2015!
Excerpt from Deviate by Tracy Clark is HERE!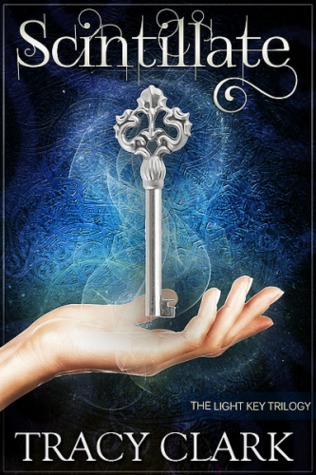 My Review
I haven't read book one. My bad, I was crazy when I passed up the review ARC. Yeah, I know that now, because book two is awesome. So now I am thinking how much more awesome if I would have read book one first. LOL!! But I just bought book one so I'll let you know :) This is a great book. I love the characters and that makes it so much better.
Cora and her posse are now in arm against the Arrazi. She will no longer hide, she will fight back. She will not watch these crazy people kill more innocent people. So, Cora is special and she and her friends need to find a way to take the bad guys down. And we're on an Irish adventure, which made for a wonderful back ground setting. And holy HAWTNESS Finn with his Irish accent and sexiness floating around had me needing some ice. And he gets a lot of nice screen time.
And with going back and forth between Cora and Finn, we are seeing two separate sides. Things aren't always good v bad. There's always a little grey between the black and white. And man, am I seeing a lot of grey. You see, now that we've seen Finn trying to figure out himself and his identity, maybe he isn't just a bad guy on the bad guy side. And Finn has some competition for Cora, with Giovanni. I'm learning a lot about the two leading men.

The writing is excellent. I must say that this is a fresh, unique, intriguing idea. The world building for the scintillates and arrazi is just fascinating and I must say, without reading the first book, this one is pretty epic. And Cora is a strong, brave, loyal girl! I know I must read book one. But I also now must have book three!! Amazing 5 PAWS!
About Tracy Clark
Tracy Clark grew up a "valley girl" in Southern California but now resides in her home state of Nevada with her daughter and son. She's an unapologetic dog person who is currently owned by a cat. She is the recipient of the Society of Children's Book Writers and Illustrators (SCBWI) Work in Progress Grant and a two-time participant in the prestigious Nevada SCBWI Mentor Program and now serves as Regional Advisor for Nevada SCBWI. Her debut novel was inspired by her enchantment with metaphysics as a teen, seeing it as the real magic in life. Tracy is a private pilot, and an irredeemable dreamer.
FIND THE AUTHOR HERE:
@TracyClark_TLC
Facebook
Website
Good Reads
Pinterest
Tumblr
Instagram