30 Authors. 30 Shifter Stories.
The Woodland Creek Series is an innovative and collaborative collection of Shifter stories set in one town, each with a guaranteed Happily Ever After.
So today is my last post for this tour, I've had a couple of great ones so far! But, out of the 30 books for this series, I've gotten to read 25. Yep, there were only a few of them I wasn't given, and I must say, I loved every single one I've read, so today I am going to be reviewing. Please, gimme a moment as this post will be long, but worth it! There's too many cool things for you to miss out, but I will post my reviews at the bottom in case you are crazy enough to skip over those. LOL :) and to make it easy, I am going to attach a link to each cover for the goodreads page if you want to find out more about each individual book and author :)
Amazon: http://amzn.to/20yNhDM
My Review
Aww I really liked this one! It was hilarious reading Mercedes talk as a crow! And there was such suspense to find out who killed her friend Elena. It's actually a really cool story too!
So Mercedes is a crow shifter. She makes pottery and sells it, that's her job. She also has a passion for standing up for her community. But when her best friend is murdered and she is the prime suspect, along with her crush, things spiral out of her control. I must say, she's a great lead character. She's flawed and real and she's funny! Serious, Caw in crow is like a whole conversation. And how she talks to herself when she flies and watches people. I loved that she was insecure about herself yer confident to stand up for everyone else. It's so real. And her crush on Lennon. How complicated to want a man, who liked your bff, who was murdered and it the other suspect. She is determined to find out if he really did it because she knows she didn't.
I didn't like Lennon at first, until mercy got to know him. I loved his playfulness and his protectiveness of his nephew Hawke. I loved Hawke. And the cat muffin may have stolen the show. And Odin the crow, he's pretty cool. The bad guys, well, I wasn't sure, then I was, then I wasn't. It was interesting how this one played out. And I like very much how it ended. I hope this becomes more because I'd love to see how the GSUR turns out, and the McMurphy's hard work paid off.
I enjoyed the writing style. I really just loved Mercedes personality and the humor that got thrown in. It's still a dark and gritty story, with murder and suspense, but it was balanced so well. I look forward to reading more from this author and I definitely hope to see these characters in the future! Crows have wings... But otters have paws- so 5 PAWS!! Lol :) nope can't tell you about that ;)
My Review
Another great addition to the Woodland Creek World. I loved it. As a Raven shifter, Morgana is a beautiful bird, but when she's human, she is in pain. She lost her boyfriend Ezra, during one of their treasure hunting jobs. She knew she had advantages over him, being human, and she could shift and fly away. So she has a lot of blame- which really isn't needed. But when she moves to Woodland Creek- running from her past, she never expected to meet Cody- the Coyote shifter. Cody is desperate to find a magical talisman that belongs to his tribe. There's great power but it can also be really bad if the person trying to use it had not so nice intentions. So, he finds Morgana to help him track it down. He didn't expect her either. And their chemistry is awesome, though he wants her and is honest about it, and she is still running. She doesn't want to let anyone in, because they have the power to hurt her. And yet, Cody being bullied and cast aside by his whole family is still willing to give it a try. He has never fit in or felt loved, except by his grandma. Yeah, Grandma is wise woman cool and a bit creepy too LOL. And then we have the extra scary wizard who wants to have too much power. I couldn't put this one down and I loved the writing. The story made me smile because both Cody and Morgana healed themselves while healing the other. They make a wonderful team, though it took a minute for them to get that. I am so happy that Cody kept going for her. And that she finally gave in. Yeah, this one is really great!! 5 PAWS!!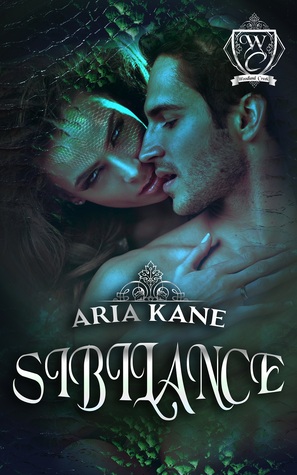 My Review
Now this is one of the more unique shifters in the series, and I loved it. I loved Desmond, the doctor who appears in more than one other story of the series, but I had NO IDEA he was a...secret! I can't tell you because it's too cool to learn what he is. But

,

I freaking love those, and to top it off, Sophia is a snake shifter- and she is cool! Des is the cool headed, rational doctor of shifters, while Sophia is more... spontaneous, yeah I'll go with that one. LOL She is on the run from a scary man. Seriously scary. And Woodland Creek is the only place she thinks she can be safe, at least for a minute. Sophia has no clue that almost everyone in that town is a shifter of some sort, but she is in a for a big shock. Her mother always told her that she was cursed not gifted where as most of the other shifters love what they are. But she arrives hurt and breaking into a doctor's urgent care office, and that doctor happens to be Des, who stumbles upon her naked, bleeding in his broom closet. LOL It was scary but funny at the same time. Sophia is scared, and hard, where as Des is funny and caring. They are polar opposites but make the perfect couple. I won't lie, there is lots of giggles for me in this one. I also had a seriously emotional almost breakdown moment, to learn the things that Sophia is running from and then the issue with her mother. Be prepared to be in for an emotional ride, but it's worth i

t! The writing is fantastic and I couldn't put this one down. I am actually glad I kind of read most of the series in alphabetical order by their title- it helped me keep track of which ones I read LOL- because I had read several before this one. It made it more touching for me to see Sophia and Des work out.

And I loved that Des knew he was

attracted

to Sophi

a

immediately but was willing to protect her, secrets, bagg

age and all.

Overall, I loved this one, a

nd it's a 5 PAWS for me :)
My Re

view
Hehe, I love doggies, hence my car

eer, but this one takes the cake.
Frankie is a dog shifter, and she's had a rough past, growing up. After running to Woodland Creek and being taken care of by Otis, she turns her life into helping others like Otis helped her. But then something horrible starts happening, the kids Frankie has been helping begin dying. Frankie will stop at nothing to find out who did this and get justive. And Gunner is the human detective on the case. Oh ps, he's HAWT! He's also one of the few humans in the Woodland Creek series I've seen so

far. Which was cool! He has an attraction to her, and she is trying to keep her shifter secrets just that.

And this one kinda broke my heart, but I am so glad it turned out how it did. It was sweet and full of heart, as well as mystery and action. The writing is fantastic and I must say, I was a little surprised at the bad g

uy!
And it was of course great to see the HAE I was really hoping for

! 5 PAWS!!
My Review
Oh my goodness, if Sons of Anarchy has shifters and less crazy evil violence, this is that book. Like, hello hawt biker with a big heart, and pegasus shifters, sweet goodness, this one is a favorite LOL I will never look at a log cabin in the woods without thinking about this... and this wall. LOL Plymoth is one of the last of the Pegasus shifters, yes those, the big white horses with wings. He has a sister. And the love of his life is human, so he can't love her, because she can't know his shifter secret. Paloma is broken by Plymoth leaving her. I cheered the whole time for them to be together. I felt for both of them. And then when things start getting weird, shifters are going missing, Paloma gets a new boyfriend who is a little creepy to me, but is so nice to her, Plymoth is going crazy watcher her try to move on. And his sister, stuck between them as Paloma's best friend, but Plymoth's sister. Let me say, there's lots of mystery and suspense here. I was about mind blown when the real plot opened up and my jaws dropped. I knew the bad guy, but I had no inkling he was THAT BAD and what bad really meant. How horrible. Yeah, I can't tell you. The characters are all well written and I couldn't put this one down. I will say the writing is fantastic, and this is definitely a wonderful addition to the woodland creek series. And the HAE at the end, I swear I had tears. Bit fat ones! This one is definitely a 5 PAWS for me!
My Review
Wowza! First let me say YAY HUSKIES! LOL I have one, so it's totally awesome to read about a husky shifter. I will not lie, this one just about broke me. I am pretty sure the author took my heart and wrenched it, and then threw it out a moving car's window. Mina wants revenge, but the things that lead up to her wanting that is so heartbreaking. When her Uncle who raised her is murdered, he leaves her clues and a cryptic message. He parents were murdered in front of her in the same way. So she wants someone's blood back. And some new shifters in town make her suspicious. Especially finding out her Uncle has a nephew she never knew about, and he's going to inherit some things like Mina. That nephew is Rollo Frost. And he is gorgeous, but she can tell he cares only about himself. He has no idea what Mina has been through and he thinks that there's something going on with Mina, so he is sneaky. He keeps his shifter identity hidden from her, while in shifter form, he makes her befriend him. In human form, she is supposed to be his enemy. Man, their fights are epic, but their attraction to each other is mind blowing. Mina just wants to belong, a family, and all Rollo wants is to give up his so he can have Mina. And when the truths of all the things that have happened and how much one thing is related to the other, it about blows up, literally. Poor Mina, I felt for her all over again. But I liked Grandma, she is pretty awesome. And Rollo, he grew on me. How could he not. This one might have been the most emotional rollercoaster for me of the series. It was hauntingly beautiful and the author definitely did a fantastic job writing this one. 5 PAWS! And it's extra special because I have a husky of my very own :)
My review
Holy HAWT Gargoyle Mayor! Oh my goodness, yeah I can't lie, this one might be the sexiest book of the series. LOL In the first scene, a drunk Kennedy climbs the clock tower and grabs a gargoyle's penis, yes, I said that, and the she falls. But she is saved, for a moment, but then she is no longer a human ignorant to the magical world. Her savior meant for her to "see" everything, so she is not a happy camper anymore. And then, the next scene, she is doing her job, delivering a package when a magical bomb goes off, except it's not a blow up bomb, it's magic that induced a town wide crazed lust. Yep, you literally needed sex, right there, with whomever was closest. I can't lie, at first I laughed, because it was hilarious the way Kennedy described things. But then, that hawt gargoyle is the closest thing to Kennedy and neither one can help it. And it opens a whole world of trouble for both him and her. And that little wizzard was a sneaky lady but she knew what she was doing. At first, I felt bad, because that night cause Kennedy and her boyfriend to break up, but then I realized a few other things, and some of that thought changed. And Mr Isaac Stone, the gargoyle, the Mayor of Woodland Creek, he's got some serious family members and they aren't completely happy with everything that has happened. It was kinda ironic, Kennedy having been gifted the sight, she didn't like shifters, dated a hunter, yeah that kinda hunter, and then got pulled in by one of the most important shifters in the whole town. I had to laugh a little, though I still felt kinda bad for her. Overall, I really liked this one, and I think I need to get my hands on this author's other works. I also just happen to love gargoyles, so this one had to be so much fun. 5 PAWS!!
My Review
This one was good for the mystery, but I wasn't so into the romance part. I loved the concept of the scheming mob family killing off each other and making the other members of the family think someone else did it. So I loved the suspense and mystery settings. Let me explain better. Nina's family is kinda like a mob. Her parent's were both just murdered and her lover and best friend took off and went missing on the same day. She's a little broken, and she meets a dragon shifter, who she is attracted to but with everything going on, she can't trust anyone. Except her uncle, who is trying to help her keep the business in line. But Nina doesn't know that her lover Kara, didn't go missing, she was kidnapped by that same Uncle. And that dragon shifter, Cayden, he want's Nina for his mate, so he can break a curse that was placed on him.
Oh an a little side note, Nina's a human, so it makes things quite tricky, but Kara is a cat shifter. So, Cayden wants Nina, Kara wants to protect Nina, and Nina just wants love and trust after everything. It was an interesting world created, with some twists that made things intriguing.
The love triangle was done differently that I was used to, but I think in the end it worked out, because they all got their HEA. AND I loved that the bad guy got his! 4.5 PAWS!!
My Review
This one is also kinda a mob like situation, but with some seriously twisted moments. Ok, let me see if I can explain. So Evie's dad was just murdered, and the family that is their rival, the patriarch was just arrested for his murder. And then that man's son's were murdered. And Evie's mother and brother are trying to run their "business" while keeping Evie safe. It's complicated, I know, and I'm not explaining it so good. But this is important. Evie loves Parker, a human. She doesn't want anything to do with the "business". But when another son, who has stayed away, Avalon, returns for his father's trial, things get complicated. He want's Evie for himself. But he wants her family to pay for his revenge. Both families were nuts in their grudges and murders. And seriously, Evie, I would have freaking run away too, and never looked back. But all that changes when there's a serious threat to everyone she has ever loved. So, Evie sacrifices herself to save them. Man, this was intense, but oh so good. I could not put this one down. With a seriously cool shifter, some magic, some wizzards, and some creepy mob people, I loved it. And I loved the ending, I was totally not sure Evie would get a HEA at all. She earned it though. And sometimes, bad people are bad people, and sometimes good people can do bad things. It's a vicious cycle. But it made for a great story, and the writing was AWESOME!! I will be looking into more of this author's work as well. 5 PAWS!
My Review
So, I think this one is the coolest shifter in the series, and Aster was the perfect Minotaur. I don't see these too often so this shifter was surprising and completely loved! Aster stays to himself because his shifter side is more dangerous than not. And when he accidentally hits Becca's bike on the way home from work, he only wants to help her, but Becca is on the run from an abusive past, and she has serious reservations about Aster. She's human, and has no idea about shifters, magic, or anything. Woodland Creek was just a town she was passing though but she ends up finding the home she never had. They are both attracted to each other, but Becca thinks she needs to run because no one can protect her from Alex, whom she is running from. And Aster wants to protect her, from himself, but still wants to keep her. He can't help it, his shifter side has found his mate, but the human side has been hurt too many times because woman don't understand the shifter side. It was a bbeautiful story of love winning and finding yourself and acceptance. I totally cheered for them as a couple and I was really happy with their HEA!The characters are so well done that I felt like I knew them both, and the writing was excellent! I loved this one :) 5 PAWS!!
My Review
This one is so cool, ok so let me see if I can explain without ruining things. In present world, you see Ava and Blaze. But a lot of this story is also in the past, explaining how the spirits became the fox shifters and how their customs work. It was sad reading about that, but it was also inspirational because their is hope in this young, future generation. So, Blaze and his dad live with his paternal grandmother, who is like a freaking mad woman. She is seriously horrible, but with good intentions, she just doesn't go about anything in the right way. And she HATES the 'others" the old towners. They shifters is what she means, and she will do anything to stop her son and grandson from assaociating with them. But Blaze and Ava have a connection that can't be denied, so when a woman goes missing, Blaze and Ava are the only one's who can save her. And their bond just might mend some of the old issues as well.
I loved this one as well. It was so cool to have the past explained like this. And to see the grandpa, who was just so funny. And Blaze's dad, I'm so glad he came around. I can't say too much, because everything I can think of has some kind of spoiler in it. I can say the writing is excellent, the characters are magnificent, and I loved the whole story. 5 PAWS!!
My Review
So, I totally though this was a cute mystery. Dulcie is a real estate agent, who loves mysteries, and also happens to be an empath. She lives in Woodland Creek. She is dealing with a case of helping a family deal with the estate of their dead family member when she
Van, the town Personal Trainer, who is supposedly a player. He's also a dog shifter. And when a bunch of the family and non family members start dying, rumored to be scared to death, and seeing a big white dog right before death, things start getting complicated. Duclie wants to help solve the murder, and she's falling for Van, but he's the same kind of shifter that is being seen, and he's a bad boy.
Honestly, Van just wants Dulcie, but in opening his business, it's the perfect opportunity to continuously see her for real estate options. Until she goes on a mystery hunt that puts her in danger. I really liked this one. And it's so much fun. Really, I giggled a bit.
I also was surprised about the bad guys, though I figured it out in the end. And I loved the twists. 5 PAWS!
My Review
This one was a favorite! Kerry came from an abusive relationship and a crappy family. She finally gets herself together enough and takes a position teaching and fulfilling her dream of becoming a teacher. She got accepted into the program at the college in Woodland Creek, but she needs to live on campus and teach while she does it. So, after a horrible incident with the abuser, she takes off to Woodland Creek. And she crashes her car in the rain, and it's a crazy storm, and she's being flooded inside of her car. Her rescuer, Warren, is a shifter, and an EMT. He is called to her site, but he finds once he touches her, he doesn't want to let her go. And she's human, and they don't know about the shifter world, so it's complicated. I loved how the story turned out, though it got bum

py for both of them.

I loved the romance, the action, the suspense, and I especially loved the HEA. I wasn't sure how it was going to play out but I'm pumped up with how it did. It was a fantastic story and I loved it. The writing was fantastic and I will be looking at this author's other works as well! 5 PAWS!!
My Review
I thought this was such a fun read and a great addition to the woodland creek world. The main character broke my heart but still had so much courage to keep going and then had me cheering for her. I haven't read anything by this author before but I will now :)

Cassie lost her mom when she was 5, then lost her dad and brother on her 24th birthday. How unbearable and yet she seems to be decently ok. She's trying to do something with her life and she knows something's got to give. She remembers all her happy times when her dad, brother, his best friend Josh, and her best friend Jen, used to go camping out at Woodland Creek. She also remembers how Josh saved her life and she fell in love with him. So after receiving a few signs, she heads back to her past.

Cassie's got some crazy to deal with- she's got something demon going on, there's shadow people who follow her, nightmares she doesn't understand, and her shrink says she needs to face her demons- her shrink has no idea. Lol and then Cassie runs into Josh. Cassie wants to tell him she's loved him for years. And then they run into her old friend Jen. And things get really complicated.

I really liked this one. There's a great suspense that follows the mystery and the romance is well done because it built and had to work itself up. I was glued to the pages from the start and I enjoyed the whole thing. I liked all of the characters and the story was well written. I look forward to reading more from the author. 5 DEMON PAWS!!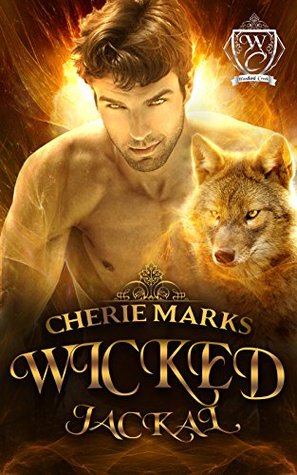 My Review
This was a fun one! It was also a little heart breaking. Anastasia doesn't want an arranged marriage by her father to keep allies with another pack of Jackal shifters. So she runs right before her wedding, from her family, her pack, and her future husband. But her father sends her future husband, Alex, after her because he's a bounty hunter with excellent tracking skills. But it's not for the marriage parts, it's because some very bad people are after Ana's family, and they will use her for leverage. So, Alex is to hide her and keep her safe. But Alex doesn't want marriage, he just wants to bring Ana home. Except when he meets her, he can't help but falling. And Ana just wants freedom to choose her own path in life. The characters were excellent and I loved the author's writing style. The story was also very well done. Romance, intrigue, action, suspense, mystery. It had it all. And it's also one of my favorites from the Woodland Creek series. I must say, it turned out different than I thought it would. I thought I would hate Ana's father, when I found some things out, I ended up siding with him. Though I totally thought he went about it wrong, he had good intentions. LOL And I loved Alex's brother, who cracked me up. And Ana and Alex, even when they clashed, were perfect for each other and I loved their HEA. It was heartwarming

! so 5 Jackal PAWS!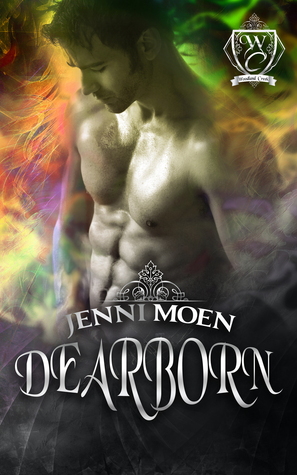 My Review
This is the story that made my cry, out right. It was heart wrenching, and beautiful, and real, and oh so sweet. I won't lie, this one is emotional because it's so real. Willow lives in Woodland Creek and has her whole life. She's always been different from the rest of the shifter world. And in high school, she had the biggest crush on Quinn, the all American perfect guy, who was even sweet. But he went to war and came back broken. Or so he thinks, but Willow sees that wonderful boy still in there, he just needs help finding his way back. So Willow owns a little diner, and when he crush from High School, Quinn, walks in the door, things get interesting. Quinn is broken and just wants to leave, and hide, and be broken by himself, until he walks into Willow's diner, and remembers her, and finds that he wants to know her again. He finds a purpose for being near her. And together they heal each other while finding that love really can conquer it all. I absolutely loved this story. I loved how hard Willow and Quinn each worked but for different reasons on trying to piece together their relationship. And though this one reads mostly like a contemporary romance, because the secrets of the shifter side doesn't come out until mostly the end, it was awesome when it did. I loved everything about this one! 5 PAWS!!!

Sinful Instincts by J.D. Hollyfield -- She was his temptation, and he was her ultimate Sin. Amazon
Blind Trust by Raci Ames -- When Pia goes blind she must learn to trust what her heart can see, even if it means falling in love with two different shifters. Amazon | Goodreads
One Insatiable by Tia Louise -- One wounded panther, one restless lynx, one insatiable hunger. Amazon | Goodreads
The Viking's Curse by Xandra James -- He was supposed to keep me alive after I was marked for death, but hiring the meanest Viking shifter in town might just kill me. Amazon | Goodreads
Giveaway
There are three amazing prizes for this blog tour!
Always Loyal, a Michael Stokes photography book

Exhibition, a Michael Stokes photography book

$20 Giftcard to your choice of Amazon, B&N, or Starbucks
a Rafflecopter giveaway