The Seven have a code: find and protect Judgment Day (a weapon of mass destruction that poses as a harmless necklace) and the ones who possess it at all costs; and never, under any circumstances, divulge information about ourselves.
I have always abided by this code. Until Serena Callahan, a sassy, no nonsense female, found the damn choker, and now I'm the one being choked by my own emotions. Ever since the day she entered my life that code has meant nothing to me. And for the life of me I can't figure out why I'm allowing a damn woman to lead me around by her slender finger. The rules have changed and she's calling all the shots only she doesn't know it. But if we can't find the necklace soon, none of it will matter anyway.
My name is SABIN and I am the commander of The Seven.
This book contains Hot Aliens and therefore it contains hot sex. Just sayin. It's rated at least an R for sexual content and language.
About the Author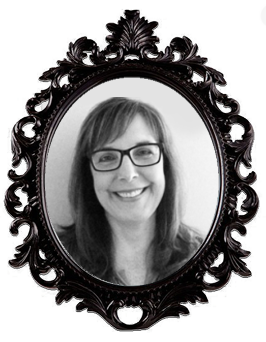 A. M. Hargrove's career as a YA/NA and Adult Romance writer, her books include The Tragic Series: Tragically Flawed and Tragic Desires; Exquisite Betrayal, Edge of Disaster, Shattered Edge, Kissing Fire, the series the Guardians of Vesturon (Survival,
Resurrection
, Determinant, Beginnings and reEmergent) and Dark Waltz. Death Waltz will be released summer of 2014.
A.M. also writes as Emerson St. Clair, a little dark, a little erotic and a lot sexy. Her novella series under Emerson debuted in April, Dirty Nights.
My Review
I forgot how awesome Ms A's writing is! I know how dare me! And this one is especially yummy. This world of the Seven, it's gorgeous elite warriors, and the suspense of coming doom gives you a little but if everything.
Serena is a beautiful but slightly broken woman. Her entire life was filled with abide and sadness. Now in college for marine biology, she's finally free of the abuse. Until she finds a necklace that changes her life. That necklace is called Judgement Day because it can cause the destruction of the universe. So Sabin shows up at Serena's to take the necklace back, but instead he takes her and they go all over the creation searching for this necklace. Their attraction is so intense and sometimes it's funny.
The characters are so well written. The Seven are extremely trained and will fight to the death. Their world is beautiful. The action is masterful and the suspense won't let you put this one down. The romance is HAWT! I wanted Sabin and Serena to work out. Sabin is definitely alpha and can be such a jerk but he means well. ha!! And Serena finally stands up for herself. I cheered! And now I want more! I can't wait for the next book! 5 PAWS!!