BOOK DETAILS:
Trust by Viola Rivard
(Running With Alphas #1)
Publication date: August 10th 2014
Genres: Adult, Paranormal Romance

Synopsis;
Just when she thinks her life can't get any worse, Taylor meets alpha wolf Alder—the most caring, gallant, and handsome man on the planet. On the run from the police, there's no way she could possibly get involved with him. But somehow she does anyway.

Alder seems to be convinced that the two of them are going to live happily ever after in his mountain territory. But between looming pack wars, her dicey past, and his twin brother—the most obnoxious, sadistic, and handsome man on the planet—Taylor has a feeling that her new life among werewolves may be just as complicated as her human one.

RUNNING WITH ALPHAS: TRUST is a 100 page novella and the first entry in an ongoing serial. The story will contain themes of life in the wilderness and ménage romance. Due to sexual content, it is not recommended for readers under the age of 18.
This is a short story of Taylor and how she meets Alder and his pack, the Halycon Pack, and his twin, Hale. Taylor is on the run from the cops. It's a big deal, allegedly, she shot and killed a Senator. On her run, she is picked up by Alder, then chased by the cops, then werewolves, hikes a mountain, and that's only the beginning. This novella will continue but the this the beginning to give you a little insight into things to come.
Taylor hides and lies. Or in the beginning. She doesn't trust Alder at first, but feels that she should. She lies at first, then comes clean, a little. She was an orphan in foster care. She's in big trouble with the law, hence the police chase. She hasn't told him that Taylor is her middle name, but hopefully that will come. She also has heart problems, but that really isn't covered that much yet, hopefully in the future.
Alder is sweet, loyal, hawt, and a beautiful Alpha wolf. He's a little clueless because he spends so much of his time in wolf form on secluded with his pack, but he's willing to give it up for Taylor. He knows she's his mate, he just has to convince her. I'm also not quite sure how the mate part works in this series as it's not touched on, but I'm all about werewolves, so hopefully it'll be covered in the future as well. This is a short story and you can only pack so much into so few words.
I look forward to reading more, as this is just the start. I do hope we get to learn more about the Pack, I really like Alder and Lark, and I hope Taylor gets over some of her issues. I want to like her, I almost like her, but there's too many things that make me doubt her, like why she didn't fully explain her situation to Alder. And if she's so mistrusting, why on Earth is she letting Alder drag her across mountains and into seclusion. Though a part of her issue is abandonment, I need her to be a little more believable in that, though I know she just wants the attention he's giving her. With that, I am looking forward to the next novellas to follow this one! 4.5 PAWS!!
About the Author
"It's just like Twilight except Edward's not an emotionally constipated vampire, Jacob's not a teenaged boy, Bella is interesting, and everyone is liberated from the tyranny of clothing."
— Viola Rivard about Claimed by the Alphas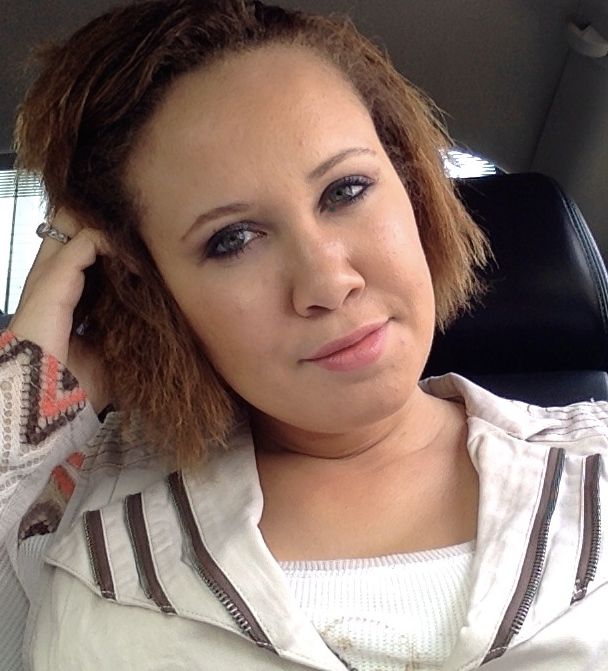 Viola Rivard is a national bestselling paranormal romance serialist. When she's not wowing readers with her werewolves or dazzling them with dragons, she's hanging out with Mr. Rivard (aka, the luckiest man on the planet) and their absurdly adorable dog, Apollo.
You can contact her the following ways:
If you don't have a specific question, but would like to be kept up to date when Viola has a new book out, feel free to join her mailing list.
You won't be inundated with emails (she is way too busy) and Viola will never give or sell your information to anyone.
Thanks a bunch to Xpresso Book Tours who gave me a review copy! I hope you guys check this one out!! :)