Hello everyone! Today I am reviewing a series! Yep, I've been late on posting the reviews for the first two books in the series and book three is now live, so I am going to review them all in one sweep :) So, I will jump in and show you lots of goodies!! :)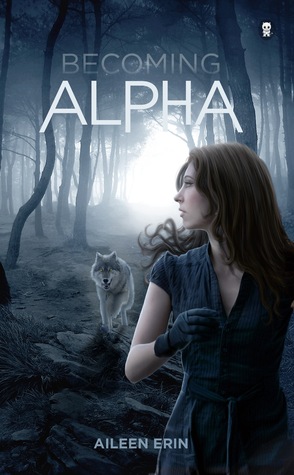 Published: December 2013 by Ink Monster LLC
Tessa McCaide has a unique talent for getting into trouble. Then again, it isn't easy for a girl with visions to ignore what she sees. Luckily Tessa and her family are leaving California and moving halfway across the country, giving her the perfect opportunity to leave her reputation as "Freaky Tessa" behind.

But Tessa doesn't realize that kissing the wrong guy in her new Texas town could land her in far more trouble than she ever imagined. Like being forced to attend St. Ailbe's Academy, a secret boarding school for werewolves.

Even if the wrong guy did accidentally turn her into one of "them" and doom her to attending the weirdest high school ever, Tessa can't help her growing attraction to the mysterious Dastien Laurent.

When vampires attack St. Alibe's and her visions pinpoint an enemy in their midst, Tessa realizes that boy drama and her newfound canine tendencies might just be the least of her problems.
Welcome to a new werewolf book I love!! :) Plus, witches are pretty awesome too. I loved it and I can't wait for book two :) This is the story of a girl, who is different, has something special, who is learning to not only believe in herself, but find out who she is and what she's willing to fight for. And there's cool characters amass in here! Like I have never liked all of the side characters in one book, but I do here.
So, Tessa is out lovely 17 year old girl, who is moving from LA to something Texas because she has a curse. She touches things and sees them. Like if I touched a door, it's a door, when she touches it, she sees things that have happened around that door, and people who have touched it before her. When she touches a person, she sees their memories, feels their emotions, hears their thoughts. Dude, this must suck LOL. She's really close with her family, both her parents are pretty awesome and her brother's pretty bad ass. But her brother's going to college, so her parents take her to Texas, where her mother's family, brujas, are from. Maybe they can help her a little. She seems ok for the first few days of school, until she has an incident with the wonderful Dastien. Oh boy. This is like that epic moment where your whole life just flashes, because everything changes the moment they touch. Tessa changes, literally, and it's gunna start a whole mess of things. She now has to go to St. Alibe's school for the "special" kids. If you aren't figuring it out yet, that means werewolves. She's learning. She's kinda dealing, and then there's the bad guys LOL
Ok, let's talk side characters first. She met Dastien, but she doesn't know him, not really. Other than a really strong need to be with him ALL THE TIME, she is clueless. She is learning to be a werewolf. Thank goodness for Merideth because she's her roommate, and new best friend. Tessa never had friends other than her brother because of her gift/curse. And with the werewolf thing happening her gift is changing. And she meets a few guys too who will become her good friends as well. She is surrounded by very tall, very hawt, seriously powerful werewolves, and she's intimidated. But that doesn't stop Tessa. When the vampires, yep the vampers are bad guys here :) show up to kill people, it's on. And her friends are in the thick of it with her. And Dastien, well, you'll be mad at him, but then you'll fall in love with him too. Just like I did :) And now the bad guys, because it's not just the vampers. There's some wolves who are working on the inside to destroy Tessa's new life and it's not gunna be pretty. This part was done extremely well. I loved the mystery, and I loved the outcome, which made me want more, and then made me cheer them on for days after I read it!
The writing is so excellent. I couldn't put this book down! Watching Tessa grow into friendships, with Dastien, Merideth, Chris, and even the "principle" or alpha of the school, it's amazing. She is learning so many new things. And the plot twists. Man, there's so many cool things about the start of this series! I can't wait for so much more! 5 AWESOME WOLFY PAWS!!!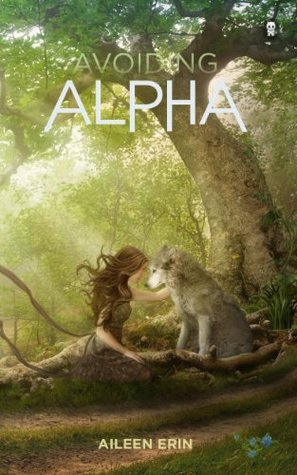 Seventeen-year-old Tessa McCaide has come a long way since her abrupt entrance into the world of werewolves, but she still has just as far to go before she's comfortable with turning full wolf. In the meantime, she's avoiding the topic of shifting to four legs any way she can. Thankfully her mate, Dastien Laurent, is quite the distraction.

When she finds her best friend, Meredith, getting sick in the bathroom, Tessa knows something's majorly wrong. Meredith was cursed years ago, and the dark magic kept her wolf dormant—only now the wolf is awake, and that same spell is killing her.

Tessa has no intention of sitting around while Meredith wastes away. Even if it means playing with magic she doesn't understand, she'll do anything to save Meredith's life. Including bargaining with the local coven of witches and its crazed leader, whose only goal is getting Tessa to join the witchy ranks.

Can Tessa save her friend without losing herself?

***A 52K Word Novella***
Welcome to book two of awesome! Man, this one made my heart hurt. Tessa still hasn't shifted into her wolf form because they just escaped with their lives from the vampers. And now, she's trying to cope, and her best friend is SICK. Except werewolves don't get sick, ever. She's learning she has a true mate in Dastien, and things are getting cray cray. Merideth was cursed by the witches, the coven which her family is part of. And that head witch is a bitch. But in a bad way. And the witches want Tessa, so they are going to make sure she comes back to them, and not stay with the wolves. I dunno who has it worse, Merideth who is dying, but doesn't know it yet, or Tessa, who blames herself because she is the root cause, and can't figure out how to fix it.
This one is a little shorter than the first book, but I swear there is no less heart break, action, and plot twisting. I loved seeing Tessa grow a little more, and seeing her friends rally around her. And now, with this new happening, the witches want her at all costs, even if it means a war with a whole lot of death to do this.
Let me also say that maybe don't read this one late at night, because it's seriously suspenseful, will cause tears, and maybe
invoke
lots of shouting LOL Yeah, I got a little screamy! :) I can't wait to see where this one is gunna go, because now, there's some seriously pissed off witches! :) 5 MOST AWESOME WOLFY PAWS!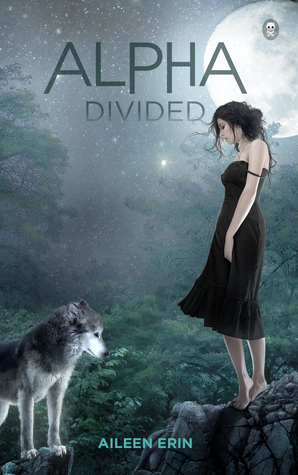 Published October 14th, 2014 by Ink Monster LLC
Life has been crazy since Tessa McCaide moved to Texas. She's gone from being a normal-ish girl with visions to a super-powered werewolf. She's fought off vampires and broken a nearly unbreakable curse. And she's got a hot mate, Dastien Laurent, to keep her busy.

Things are looking up until the full moon ceremony rolls around. Before Tessa can strengthen her bond with Dastien, the local coven crashes the gates, demanding that Tessa—their heir apparent—be returned. If the pack wants to avoid a war with the witches, handing Tessa over is the only option.

Tessa doesn't want to cause an all-out fight, but joining a dark-magic coven isn't on her to-do list, especially if embracing her magic side means parting with Dastien. When the coven leader tries to control Tessa with dark-magic, Tessa realizes she has to dismantle the coven or prepare the pack for war. Either choice will change her life—and her world—forever.
Holy crap on a cracker! This one is AWESOME! Each book of the series becomes more and more of a need to have it! This one is no except to the fantastic and now, we have even more supernaturals being added to the mix. And war is on, and things are getting ugly, and the ishnay has hit the fan!! The witches will roll over anyone to get Tessa and will fight to the death. Tessa turned 18, and she is going to officially be Dastien's mate, until the witches start a war in the middle of the ceremony. Tessa won't let anyone die for her, so she has to find a way to keep everyone safe and happy. Goodness this is a good book!
So, Tessa has to spend a month with the witches, no shifting, no contact with wolves, no Dastien. Oh, and she has to follow the rules of that lunatic Lucinda. She's staying with her cousins, so at least it's kinda safe their, but everyone, including some of the wolves who are enemies, want Tessa taken out, and wanna kill some wolves in the process. I loved this one, because we are now seeing Tessa in a whole new light. She is embracing every single part of herself. The witch, the human, and the werewolf. She is learning to stand up on her own. She is learning to fight back. She is becoming whole. This one is an amazing ride. And boy did I yell a lot.
Not all of the witches are bad, just like not all of the wolves are good. And now, there's things happening that are just unspeakable. People are getting hurt, and dying, and we just can't have that. And after that jaw dropping ending, I KNOW I need book 4. Like yesterday. LOL And on top of all of that, Tessa is learning that she has a much bigger role to play that just half witch half werewolf. She is a major player in the whole of the supernatural community. She now just has to figure out how to do it all :) And the writing, phenomenal. I am salivating to see where the next book takes us. :) 5 MAGICAL WOLFY PAWS!!!
I so hope you guys check this out! And thanks to Netgalley, I stumbled upon the first book and now I love this series! ;) Happy reading and later gators!