'
So, today, I am going to fill you in on what I think is my bests... of whatever. I have a couple things I'd like to share, and since I read all different age groups and a mixture of some genres, it's gunna be fun... So here we go! And PS, most of these are going to be from my Best of list, but there's a few I've added to the mix whom almost made it to the big list, but had something wonderful to share with today :)
Best Shocking Moments...
Ok, so I read the book of Ivy last year, and almost died waiting for the second book, which is a duology. It just finished up the whole story. But let me tell you... I almost lost my mind... I cannot believe how exactly it turned out, because my who jaw dropped... Plus I loved this book LOL
https://www.goodreads.com/book/show/23198876-the-revolution-of-ivy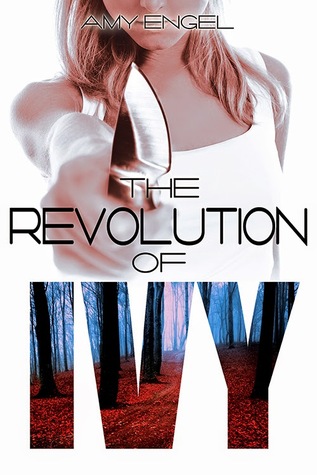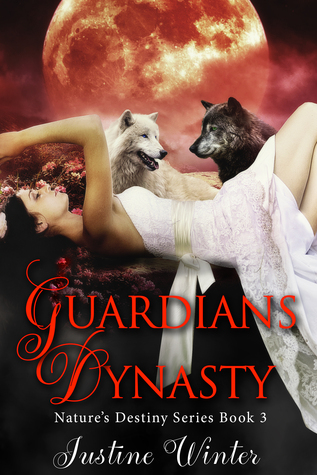 x
So I love this series... but I was NOT expecting the wonderful author to kill off someone I thought was important. or Kind of important. But I can't help but to completely obsess over this whole series. It's definitely one of the best werewolf reads I've read and that says a lot because I over the top love the wolves :)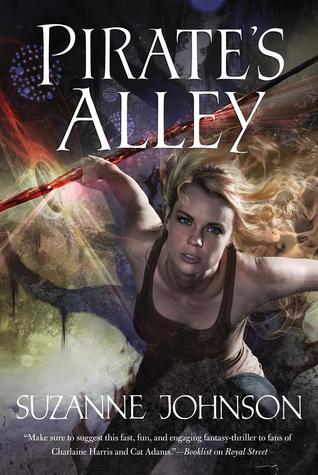 I can't believe the ending... ok I just love this series and this author... but I never thought I'd see the day when Alex would put aside his moral compass to do what's right instead of what's ordered or expected. And there's some heartbreak in here that left me a little stunned... So I am dying for the next book :)
Holy madness... I did not even remotely think I'd like this book a whole lot, but I am so glad I chose to read it. Let me tell you, the twists this author has made seriously left me staggering on the side of my chair holding on for dear life. I am DYING for book two. I want it so so bad!!!
You did what to whom?!?!?! Yeah, I am pretty shocked with how this one is turning out. I thought I was cheering for one book boyfriend, but ended up finding a different one. LOL I love this series and I can't wait to see what the author is going to torture the main character with next LOL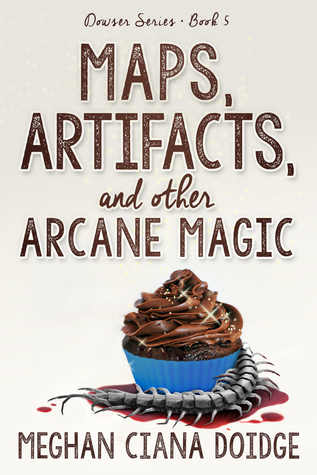 Poor Jade! Poor lady! I mean really! She is constantly thrown into depths she shouldn't make it out of. But I freaking LOVE her and I will always cheer for her. This has become my must have series and it's definitely a favorite!!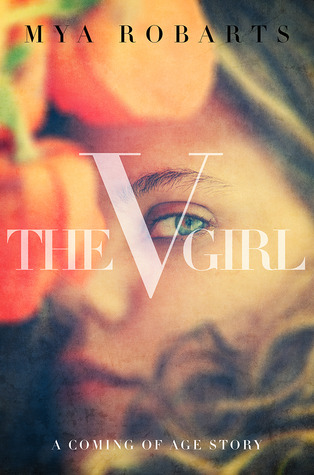 This book tops the list of shocking... In so many ways. Seriously read my review if you don't believe me when I say OH MY GOD!!! sometimes good, but mostly bad LOL
Ok, next list...
Best Epic Conclusions to a series!
This book was so emotional for me. Seriously, I cried and laughed and cheered!
f
Oh my wow! I wasn't expecting this one to end up like this but boy this series has kept me guessing for everything!!
I obsessed over this series as well and it was so magnificent. I am sad to see it go and I seriously hope the author will find a reason to give me something more, even in just peeks. LOL I really loved this trilogy!
i
I cried a lot for this book. I have had my heart wrenched from my chest. And yet, I got the happiest ending I could have asked for. I wanted that from the first book. And I got what I wanted. And I didn't want it to end. Seriously, I still don't LOL I swear I think I'm gunna reread the whole series before I write my official review for this one because it's been one of my all time favorite series, ever, so I am both thrilled and sad for the end.
i
I really didn't want this one to end, but it's a trilogy so I knew it was coming. But with all the twists and bad from the first two books, I NEVER suspected the author could make a miracle happen, and boy did she do it phenomenally!!!
I can't believe this one is over either! This was one of the most surprising loves for me, this series. And yet, I have fallen head over heels for it. but then again, once you pick up any book by this author, it's like cupid stabbed you 5 times with a love arrow LOL
I
I cried for this one too... BUT the author told me today- which made my Christmas present- that she is doing something very special in the future and I am so freaking pumped... SO stalk her like I do so you can find out that surprise... Maybe we'll see these characters again soon :)
i
I seriously loved this whole series and I about died when I found out this was the last book of the series, but it was beautiful and bitter and yet the most magical thing ever!!!
My very first stalkee... This author with this series opened me up to so much more in the book world. I didn't know much about book not published by bigger companies, so she opened me to the self publishing and indie world. And I still will always have a major spot for this series... Plus I freaking love Alex... But Wes, he has my heart too :)
Best Extra Goodness... These are the books I just liked because they have something unique in them that no one else really has, so the need to be included :)
I freaking love this woman. She is a brilliant writer and she has put out some of the most awesome books around...
I have become a little obsessed with these series. I am serious, it's so freaking cool the world building this author has done. And her stories are fantastic!
Love this start to a new series, though I'm a die hard fan of this author from her fire born series, she has completely surprised me with this new one. And man is it full of surprises.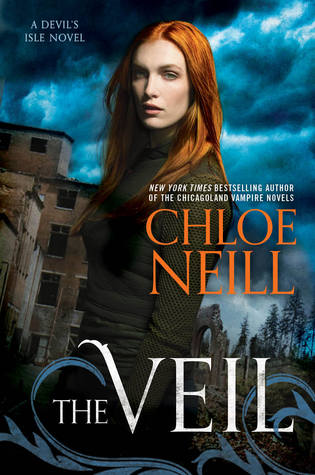 I loved this one. I was not expecting something simple to feel so awesome when I finished reading it and I am so impatiently waiting to see where book two is going to go from this. I think I loved it so much because it's so different from her Merit novels. I love those too, but this has a whole different feel and it's more NA or YA, and it was very well done.
This book was released yesterday and I am reading it as part of a tour for its release, and man oh man, I had to include it, because I just had the shock and awe moment of awesome. I haven't written my official review yet, but I am OMG DYING for book two! How dare the author write a fantastic suspense and climatic book and then jaw drop me with an ending like that LOL I can't wait to see where this one will go in book two and it was so fresh and unique with how it was done!
I happen to think this is one of the coolest dragon shifter books that's circulating. And being the beginning of the series I have high expectations- that I know author will meet- for books 2 and 3. It's just so cool how the author shaped this one, and lots of twists going on here.
I am so impressed with the mythology twisting of this book. And the main character, boy is she finding out so many secrets thrown at her all at once, and her life is in a downward spiral and yet I love her! I am going to stalk the author until I have the next book :)
This is my surprising read of the year. I have fallen in love with this book and it wasn't even in my genre of normal readings LOL Like seriously one of the best written books I've read in a while!!
i
I think this series should be my pocket buddy. I am pretty sure I have read these two books of this series like 5 times each. I am obsessed and I love it! I even championed one of the characters in a competition. And I know who I want Bryn to be with, I have a suspect with whom I think she will end up with, and then I have that one mind blowing moment that it might happen when hell freezes of what is possible. I happen to just love this whole series, so I can't wait to get my hands on book three. LOL Seriously!
Best Couple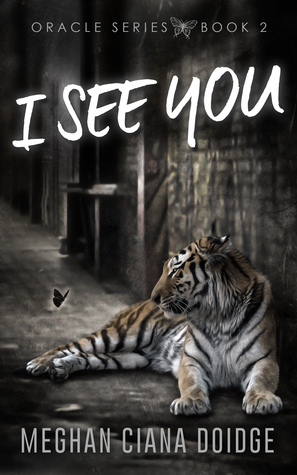 I freaking love Beau and Rochelle. I seriously say that even though this is technically more new adult... this book had the best sex scene I've read in forever... The hood of a truck and a stool... Oh just wow! And really it's not a romance book, but it's so freaking awesome!!!
I love this author and everything she touches. I loved her dragon series, and then she gave me werewolves. It's like she loves me hahaha my two favorite supernaturals werewolves and dragons! And this one, is magnificent!!!
Love this series! And I really loved Jared! I loved everything about him, including his love for his dog and the love he felt for another's child! This one may have been my favorite of the series!!
I can't tell you who the couple is, but I wanted it from the beginning of the book and I freaking cheered like a little kid in a candy store :) I want book two quite badly!!
I think this might be the sexiest couple on the planet... Ever have sex without having sex... Yeah, wait til you meet Ms Nightwing... Oh my GOD this one definitely one of the sexiest books EVER!!!! Holy madness!
i
Each book is it's own couple, but I just loved this series, so I loved all the couples. They had me going like crazy!
Here's a reminder of the week's daily topics -
Monday, December 21st -
Best Books I've Read in 2015 (Doesn't have to be released in 2015, just a book you've read in 2015) though I did published in 2015 because my list would be ridiculous LOL

Tuesday, December 22nd - Best Book Covers of 2015 (MUST be a book released in 2015. Would be best if it's a book you've READ in 2015, but it's not required)

Wednesday, December 23rd - Best ________ Of 2015 (Readers/Bloggers choice. Please fill in the blank with ONE or more of these topics - Villains, Contemporaries, Dual POV's, Novellas, Adult titles, New Adult titles, Love Triangles, Couples, Bad Boys or Debuts. REMEMBER - this list MUST be from books you've READ in 2015)

Thursday, December 24th - Best Book Boyfriends of 2015 (MUST be from a book released in 2015 and from a book you've READ in 2015)

Friday, December 25th - Top 10 Books I'm looking forward to in 2016. (This list should be comprised of books released ONLY in 2016)
The only rules to follow are posting the topics on the dates we've provided.
and all the other blogs participating are here- and find the giveaways == http://www.twochicksonbooks.com/2015/12/top-10-of-2015-day-1-best-books-ive.html